Graphic Print Foldover Clutch - White Pom-Pom Tassel Pull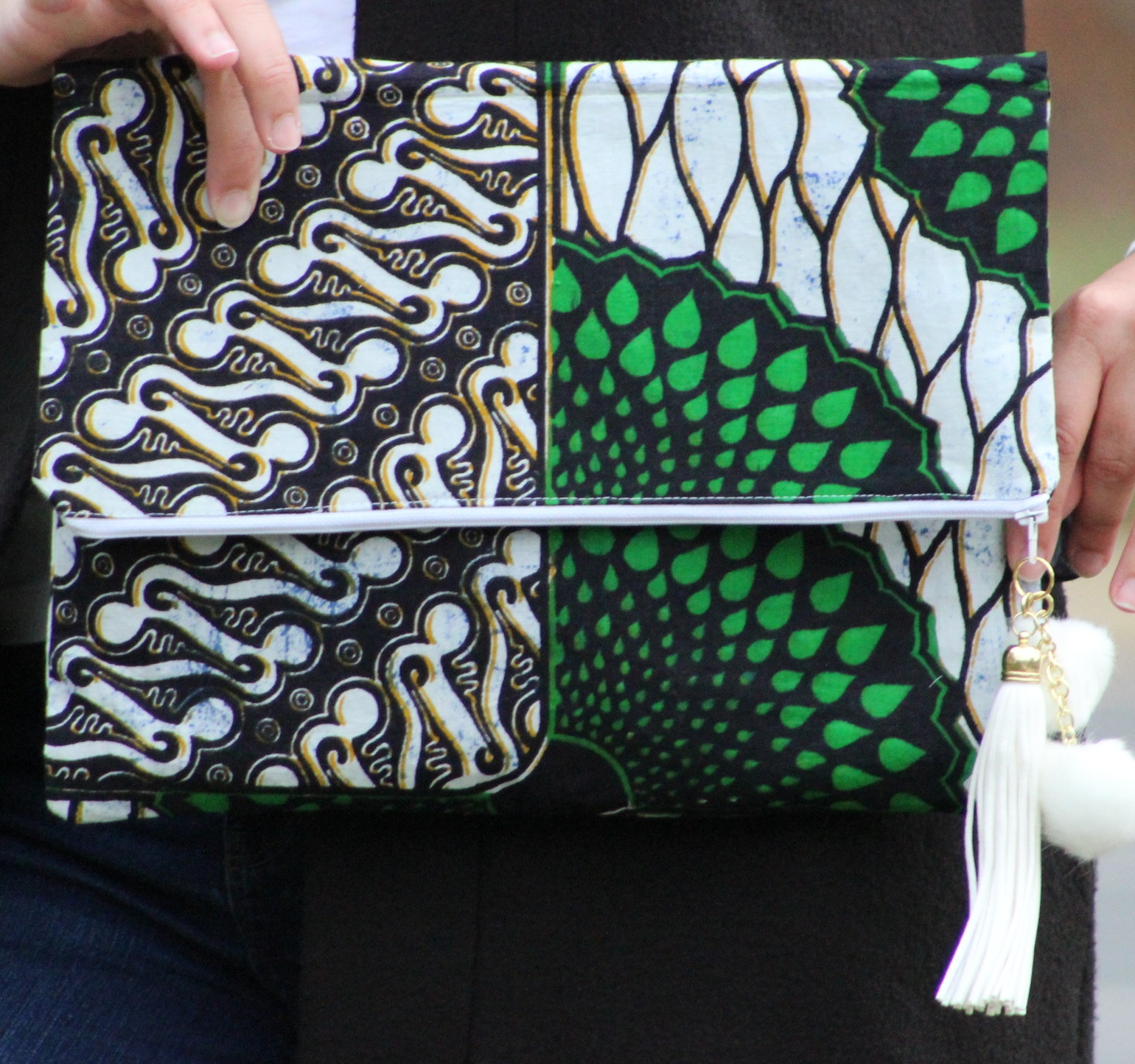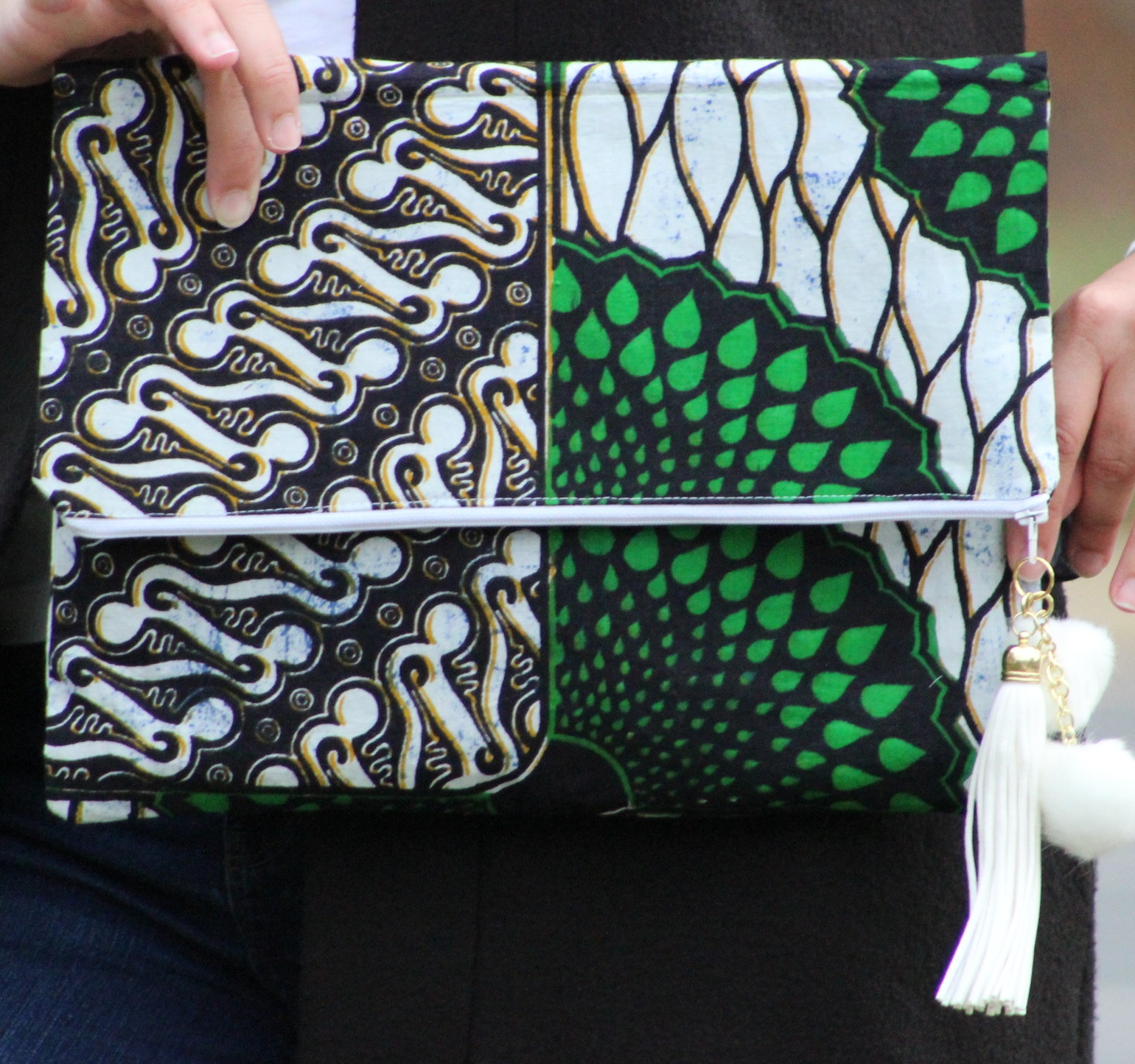 Graphic Print Foldover Clutch - White Pom-Pom Tassel Pull
A perfect addition to your wardrobe, dress it up or down this one of a kind fold over clutch is sure to be a show stopper wherever you go. The artistic print and simple silhouette are designed for your unique style. Includes a Top-zip closure embellished with pom-poms and fringed tassel pull in complimentary color.
Exterior: Green, Black, Blue White Ankara cotton
Lining: Purple Polyester
Approximate Dimensions: H: 11" x W: 13" x D/L: 1"
Allow 7-10 days for delivery